Spousal Support
Columbus Spousal Support Attorneys
How Does Ohio Determine Alimony?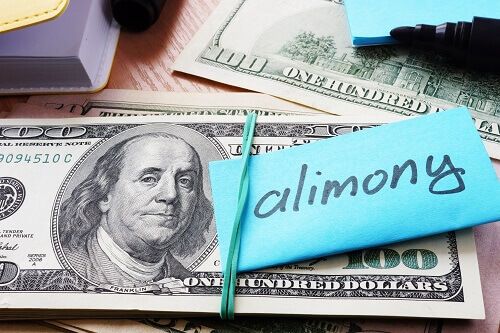 Spousal support is among the most contentious aspects of the divorce process. Our dedicated spousal support attorneys in Columbus have decades of experience and extensive knowledge of Ohio divorce law. We can provide you with reliable legal advice regarding how alimony law may affect your situation. Spousal support may be awarded on a temporary, short term, or long term basis, depending on a variety of factors.
Spousal support awards may depend on:
The length of the marriage
Income of both spouses
Age and health of the spouses
Ability of one to pay the other
The need for one spouse to get education or training to be self-supporting
When the court awards spousal support, an amount and duration will be set for alimony payments. This could be a temporary or short term award to give the dependent spouse time to get back on his or her feet. In other situations, spousal support will be permanent, and payments will continue until the spouse receiving alimony remarries or either spouse dies. This is most common in long marriages where one spouse was the bread winner and the other stayed home to raise children.
If you have questions about spousal support, call (614) 289-1227 or contact us to schedule a consultation.
Why You Need a Lawyer For Spousal Support
When one spouse depends on the other's income, divorce can be extremely challenging. In these situations, spousal support may be awarded to help maintain the standard of living of both spouses. At Law Offices of William L. Geary, our spousal support lawyers in Columbus provide effective legal representation to help you resolve all issues in the divorce process, including alimony, child custody, property division, and child support.
Every situation is unique, so general information may not fit your circumstances. We have extensive knowledge of Ohio family law and handle complex dissolution. Our consultations are completely confidential, so you can get advice that is specific to your situation. We will evaluate your situation, discuss your concerns, and answer your questions.
Get started by contacting us at (614) 289-1227 to arrange a consultation.
Resolving family law disputes with care

Advocating for your legal rights

Protecting your family's best interests

Compassionate guidance through challenging times
Hear From Our Clients
I would highly recommend Mr. Geary

Teresa D.

"I cannot say enough great things about Brittany and The Law Offices of William L. Geary."

Cory B.

Excellent professionals!

Carla Z.
Free Consultations Available
Contact Us to Arrange a Consultation
Contact the Ohio Law Offices of William L. Geary today to discuss your family law concerns with an experienced and dependable divorce attorney. We are committed to getting to know you and involving you in the preparation and presentation of your case at every stage of the process.