Columbus Child Support Lawyers
Helping You Fight for Child Support in Ohio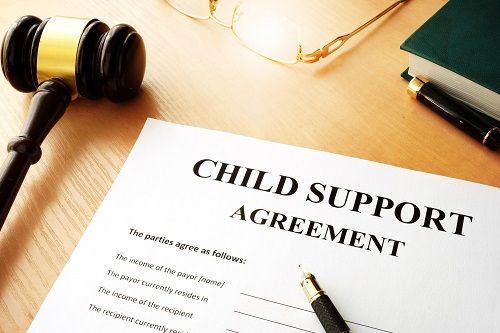 Child support is money that is paid from one parent to the other for the care and support of the children. While support is commonly awarded following a divorce, parents have a legal obligation to support the child, even if they weren't ever married. The Columbus child support attorneys at Law Offices of William L. Geary can advise you about how Ohio's guidelines may apply to your situation.
Contact our family law firm today at (614) 289-1227 to arrange a confidential consultation.
How is Child Support Calculated in Ohio?
Each state has set laws and guidelines for child support payments to provide for children. Support payments depend on the circumstances of the parents. Determining the right amount for child support payments can be complex.
Child support guidelines consider:
Parenting time and visitation
The annual combined income of both parents up to $150,000
Guidelines for higher income limits
Creative child support options to preserve the well-being of the children
Working with an experienced and knowledgeable attorney is essential to ensuring that child support awarded is appropriate for serving the best interests of the child. Our child support lawyers in Columbus help clients develop and implement plans that work for the immediate needs of the child, as well as considering the future needs of the child.
How Long Does Child Support Last in Ohio?
The common rule is that once the child turns 18, the obligation to pay support will end. However, there are circumstances in which that won't apply. For example, if your child is still in high school by their 18th birthday, or if the child has a physical or mental disability that prevents them from supporting themselves. Sometimes, the support order may continue into adulthood.
Finding the Best Solution for Your Family
Often, parents develop a comprehensive plan to address the current and future needs of the children. This may include the creation of trusts, college funds, structured support plans, and agreements that include provisions for housing and care. We can evaluate your situation, listen to your concerns, and help you develop a sound legal strategy to protect the best interest and financial security of your children.
Please contact us today at (614) 289-1227 to discuss your situation.
Child Support Enforcement Agency's Payment of Attorney Fees to Our Client

Custody to Father (Child Relocated from Japan)

Custody to Unrelated Couple

Divorce/Business Valuation

Retrieval of Children Who Had Been Taken from State and Hidden from Father